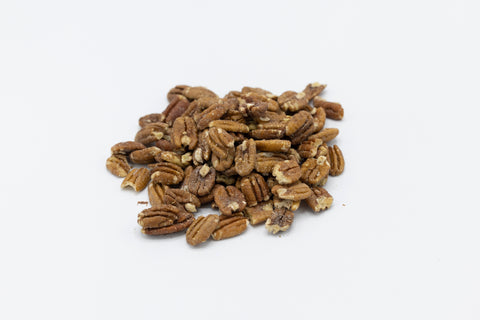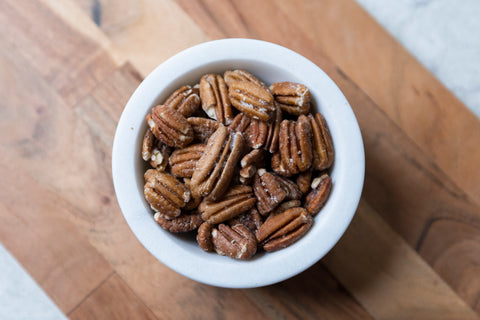 Twin Springs Pecans
Roasted Sea Salt
Traditional pecan halves roasted with premium sea salt.  The high (and heart healthy) pecan oil content makes them roast oh-so-wonderfully.  The perfect snack when you are craving salt, but want something a bit healthier!  1/2 pound packaged in upright resealable bags, perfect for snacking.
CAUTION:  While we do our best to remove all of the shell, this is a natural product and it is normal for some shell remnants or pieces to remain.  Please inspect before consumption.  
ALLERGEN STATEMENT:  Contains butter.  We only grow and process pecans so there will be no cross-nut contamination.  Please check with your doctor before consuming pecans if you are allergic to other tree nuts.
Fresh pecans
I love the salted pecans. Just the right amount of salt.