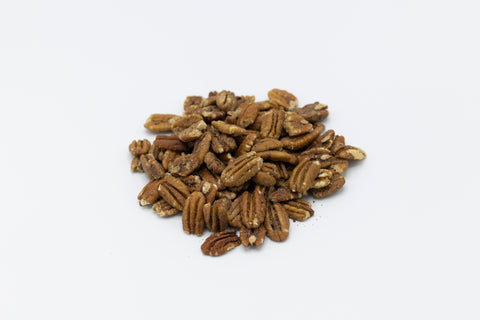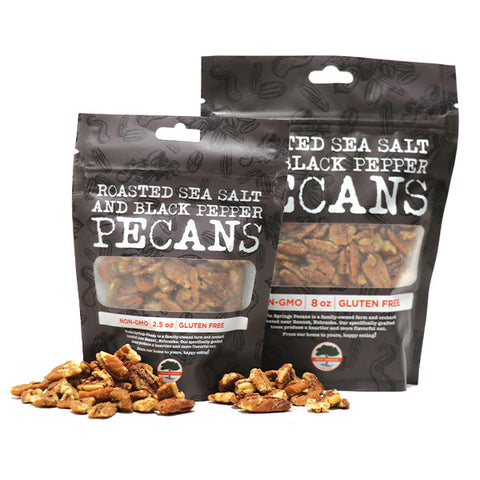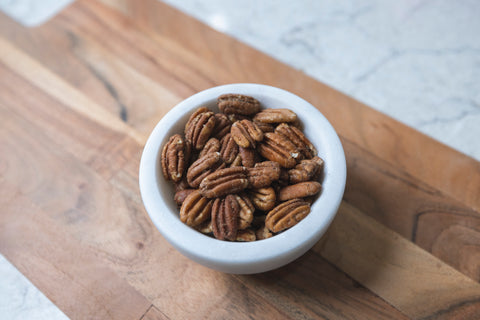 Twin Springs Pecans
Roasted Sea Salt and Cracked Black Pepper
Do  you like your country with western?  Do you want cake and plan to eat it too?  Then our premium roasted pecans with sea salt and cracked black pepper are for you.  Why settle for just salt when you can have salty goodness with a bit of spice?  
Available in 8 oz or 2.5 oz sizes with resealable packaging.  The 2.5 oz size is our smaller size perfect for a quick snack, school lunches, or for quick energy on your bike ride or hike.  Whichever size you choose, buy plenty, cause they won't last long.  But we'll make more.  You're welcome.  
CAUTION:  While we do our best to remove all of the shell, this is a natural product and it is normal for some shell remnants or pieces to remain.  Please inspect before consumption.  

ALLERGEN STATEMENT:  Contains butter.  We only grow and process pecans so there will be no cross-nut contamination.  Please check with your doctor before consuming pecans if you are allergic to other tree nuts.
So tasty
I love trying anything salty, but with nuts there's always the possibility things get too salty and you loose the flavor of the nut or secondary flavors. Not with these. The salt is just right and you get a distinct black pepper taste on the backside. And the pecans are soft and fresh, not hard and stale. So tasty!!! I even used them on a cheese ball for a football party. It was a hit!!!
Pecans
Both types of pecans were fresh and delicious.
Delicious
These were very delicious, light snacks.