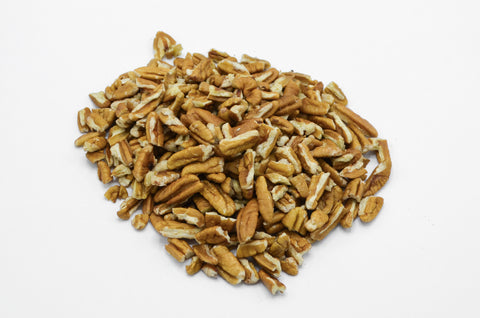 Twin Springs Pecans
Premium Pecan Pieces
Our premium pecan pieces that are perfect for cooking or baking.  These are the same as our premium halves, we just broke 'em so you don't have to!  All the same goodness, less work for you.
For bulk pricing, please call us at (402) 525-8071.
CAUTION:  While we do our best to remove all of the shell, this is a natural product and it is normal for some shell remnants or pieces to remain.  Please inspect before consumption.  
ALLERGEN STATEMENT:  We only grow and process pecans so there will be no cross-nut contamination.  Please check with your doctor before consuming Pecans if you are allergic to other tree nuts.   
It was great again….thanks